Latest News
New Microchip Regulations - Don't get a hefty fine
(January 28, 2016)
---
Every dog owner in England will have to microchip their animal from 2016 under plans intended to cut a rise in strays.
The microchips will be coded with owners' details, and owners who do not comply could face fines of up to £500.
A legal loophole may also be closed, meaning owners could be prosecuted over an attack by their dog on private land.
The RSPCA welcomed the proposals, but said it doubted that they alone would "make owners more responsible or ensure fewer dogs bite people".
Government figures reveal that more than 100,000 dogs are dumped or lost each year, at a cost of £57m to the taxpayer and welfare charities.
Ministers hope the change in the law will help reunite owners with lost or stolen pets and relieve some of the burden on animal charities and local authorities.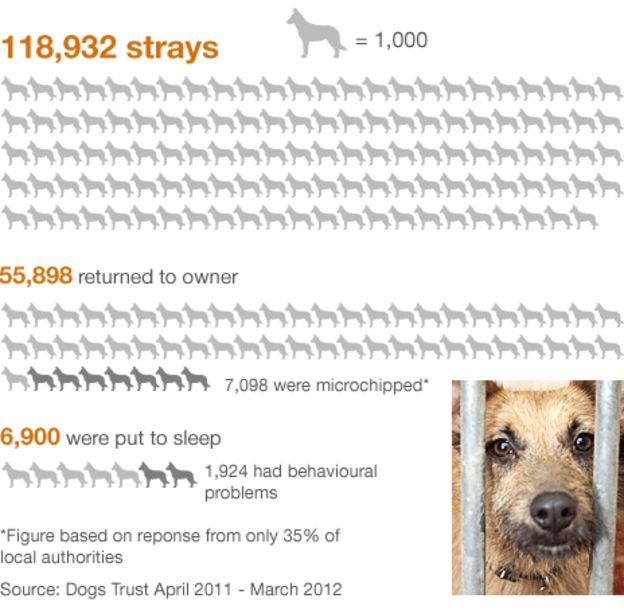 Environment Secretary Owen Paterson said: "It's ludicrous that in a nation of dog-lovers, thousands of dogs are roaming the streets or stuck in kennels because the owner cannot be tracked down."
He added: "Microchipping is a simple solution that gives peace of mind to owners. It makes it easier to get their pet back if it strays and easier to trace if it's stolen."
The change in the law will be effective from 6 April 2016. Any owner whose dog is found without a chip and can be traced by local authorities will have a short period of time to have the dog microchipped.
Laws governing dog attacks will also be extended to cover private property, closing a loophole which has meant that dog owners whose animals have attacked people on private property are immune from prosecution